What is Green PIN?
GREEN PIN is a paperless PIN generation for Debit/Credit Cards through ATM with One Time Password (OTP) sent to the customer's mobile number registered with bank. It will benefit the customers with more convenience by avoiding delay and visits to branch for collecting regenerated PIN.
Using the Green PIN OTP, Citizens Bank Cardholders can set their Debit/Credit Card PIN after activation of the card through any Citizens Bank ATM.
Advantages of Green PIN
Alternative solution of Paper PIN
Instant PIN generation and no need to wait couple of days to get the Paper PIN
Cardholders won't need to visit the bank to collect their PIN
Can be used by both existing as well as new customers on request
Secure and convenient
How to set PIN in ATM using Green PIN?
Step 1: After activation of the card, cardholders can visit any of the Citizens Bank ATM. Then insert the Card in ATM and select preferred language.
Step 2: After language selection 6 Digit OTP (One Time Password) will be sent on your registered mobile number through SMS.
"Dear Valued Customer, Your OTP for card 4595xxx0001 is 123456".
Step 3: Enter your 6 Digit OTP (One Time Password) received on your registered mobile number and press Continue.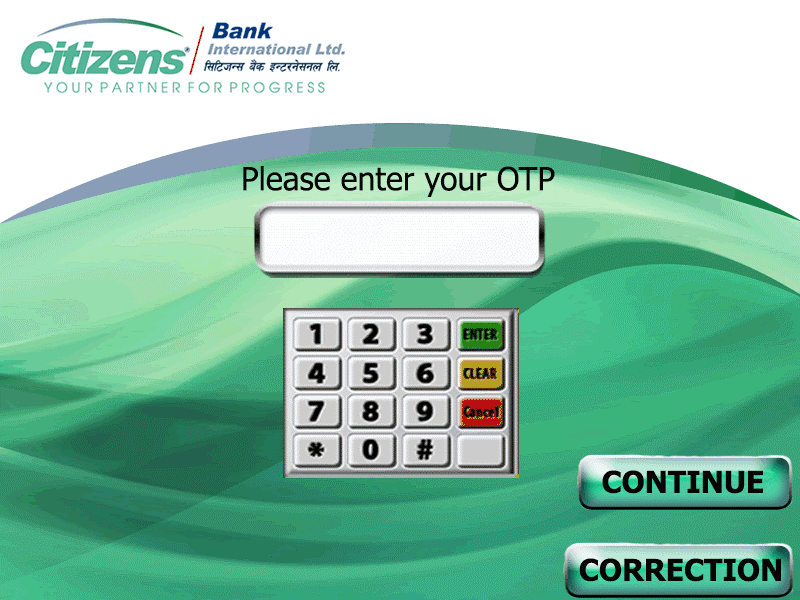 Step 4: After successful OTP validation, enter your 4 Digit number of your choice as PIN of Card and press Enter.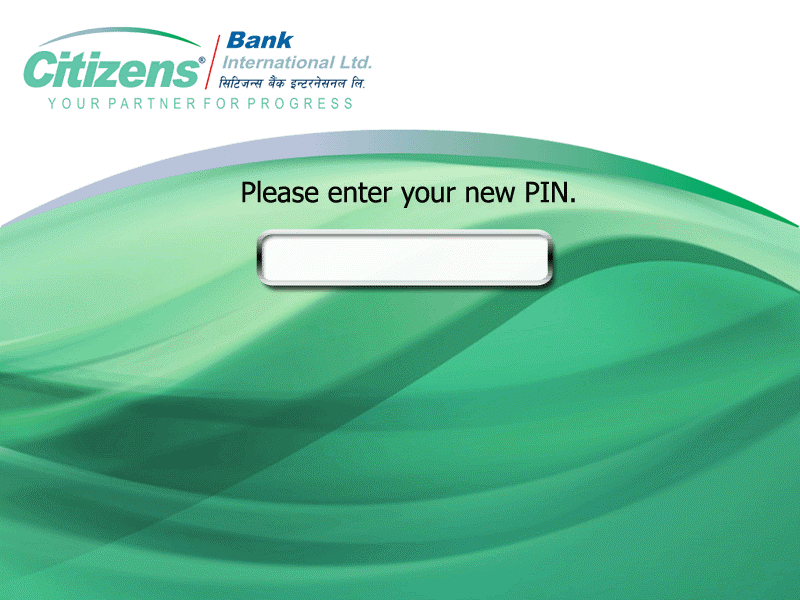 Step 5: Then re-enter the same 4-digit number again for confirmation of PIN.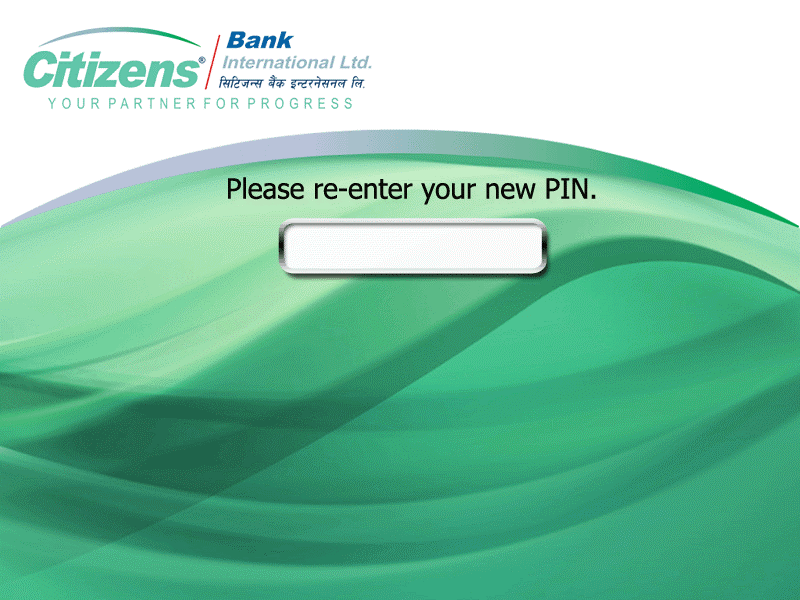 Step 6: PIN changed completed successfully. Please memorize your new PIN.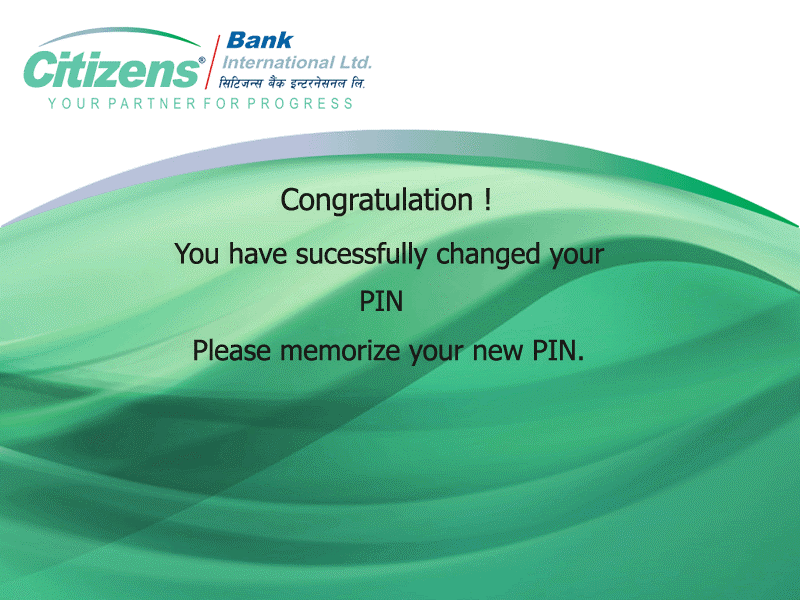 Note: Green PIN OTP will be used for only one time to set new PIN. Then after new PIN set by cardholder will work as usual